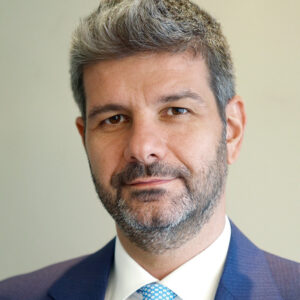 Alarm bells are going off in real estate markets around the world, as rising interest rates are causing price contractions from New Zealand to Germany to Canada. German housing prices, a representative example, fell by 5% in 2022, and, according to Deutsche Bank, could drop as much as 25% before turning the corner.
While recent developments paint a bleak picture of the future of the global real estate market, Greece remains a bright spot for investors seeking value for money and reliable returns. The latest Bank of Greece data show Greek residential property prices rising at an 11.2% year-on-year rate in Q3 of 2022. A new survey by consultancy Deloitte positions Athens among the top 10 most attractive European cities for hotel investments in 2023. And, recently, the UAE sovereign wealth fund took a stake in one of Greece's most promising real estate related startups.
Prospects for Greece's property market remain bright
The striking resilience of the Greek market is due to several factors. Key among these are value, the enduring strength of the Greek tourism brand, and a range of opportunities in various asset classes from residential housing to commercial property, from logistics facilities to luxury hotels and resorts. And for foreign buyers especially, there is always Greece's attractive climate and quality of life.
Greek real estate prices are seen as highly competitive and offer attractive yields, compared to other Mediterranean markets. And although Greek property prices have been rising steadily over the past years, housing prices are still below their peak of 15 years ago, before the financial crisis slashed residential prices by more than 40%.
The quick and definitive recovery of Greek tourism in the wake of COVID-19 repaid the confidence of investors, who had continued to invest in Greek hospitality during the pandemic. Investment, especially in the luxury end of the market, shows no signs of slowing down, and Greece continues to attract investors—with notable recent deals from Spain and Singapore—to the country's booming hospitality sector.
Greece's overall growth momentum is also driving investor interest in commercial real estate from office space to logistics facilities, taking advantage of the country's enviable geostrategic location and well-developed transportation infrastructure. Both local and foreign investors are betting on Greece's potential as an emerging regional business center and as a future logistics hub for Southeast Europe.
Last, but not least, the country's beauty, mild climate and quality of life are drawing a growing number of holiday and second home buyers to Greece, with numbers expected to grow further in the years ahead. Current tax incentives have already helped in attracting aspirants to Greece, including high net worth individuals, retirees, and digital nomads. And Greece's resilient real estate market is adding further luster to the country's allure as a safe harbor investment.
Enterprise Greece showcases the Greek real estate market through a range of actions, including organizing the national pavilion at international property exhibitions. Most recently, we organized the Greek pavilion at MIPIM 2023, one of the world's leading property events, which this year took place in Cannes on March 14-17, where we presented the remarkable investment opportunities in the country's real estate sector.
Looking ahead, prospects for Greece's property market remain bright. Despite a recalibration in real estate markets worldwide, assets in Greece remain attractively priced and offer a wide range of investment opportunities. Enterprise Greece will continue to showcase the vast potential of Greece's real estate market, highlighting the wealth of exciting opportunities for investors, and will continue to facilitate investment in Greece by supporting potential investors with information, consulting, and assistance.