The road to customer-centricity is fraught with misconceptions and poor understanding of fundamental parameters. Taking a more holistic approach, what are the key areas that companies must focus on to achieve true customer centricity?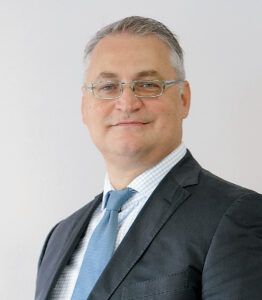 Despite decades of efforts and investments in technology and restructuring, achieving true customer-centricity remains challenging. Evolving technologies such as AI and cloud computing often render these efforts obsolete. The problem partly lies in a poor understanding of customer-centricity. Companies must simultaneously focus on three dimensions: building customer insights into knowledge management, embedding customer journeys in the business processes for superior experiences, and fostering a customer-centric mindset and systems.
Build customer insights capability: Many organizations gather customer data, but few truly gain profound insights into customer beliefs, emotions, and behavior beyond common standards. To create an insights engine, companies must establish structures, teams, and processes to transform data into actionable insights. A customer insights unit should excel at data synthesis, work both independently and collaboratively with other functions, contribute to business planning and decisionmaking, and remain open to exploring new technologies and methods.
Embed customer journey in your processes: Customer touchpoints in a journey matter for a great experience, but what's even more crucial is crafting the entire end-to-end journey overriding company silos. Airbnb's rapid success stems from deeply comprehending their guests' journey and creating emotional storyboards for various moments, including the first arrival and host interaction. Details such as music, lighting, problem resolution, and guest emotions matter. Under a Hospitality Experience Head, they continuously improve these storyboards.
Nurture customer-centric culture: In addition to the above interventions in internal processes and practices, companies need to have a culture that aligns with them. They must instill customer empathy: In the age of bots and automated service, it is hard for customers to find companies that understand their emotional needs and understand their motivations; companies like Slack evaluate customer support employees for their ability to express empathy in their written messages and discourage them from copying canned responses. They must lead by example: Nothing can be more powerful than a CEO's actions that prioritize customer empathy; having senior leaders pay attention to complaints, gaps, or suggestions for improvements and new products sends an unwavering message to the rest of the organization. And they must introduce metrics that count: Leaders recognize that investments and efforts in customer centricity link to company results from profits to shareholder value. Customer-centric companies create systems for measuring customer value and customer experience over competition; they link spending on customer acquisition and retention to customer outcomes such as satisfaction and NPS and eventually to company valuation. Moreover, they translate these granular metrics to individual behaviors by tying managers' and employees' evaluation, development and compensation to these customer outcomes.
Thrilling customers with a delightful experience has become the hallmark of competitive advantage in today's experience economy. Companies, however, need a holistic business transformation approach and sustained effort before they can begin to reap the benefits of customer-centricity.