AmChamGR attended the second Israel-USA Business Summit organized by the American Chamber of Israel and attended by more than 500 business and trade associations, building on the relationship with the AmCham of Israel. The second Israel-USA Business Summit is a partnership between the Israel-America Chamber of Commerce, the U.S. Chamber of Commerce, The Federation of Israeli Chambers of Commerce with support from the U.S. Commercial Service and SelectUSA.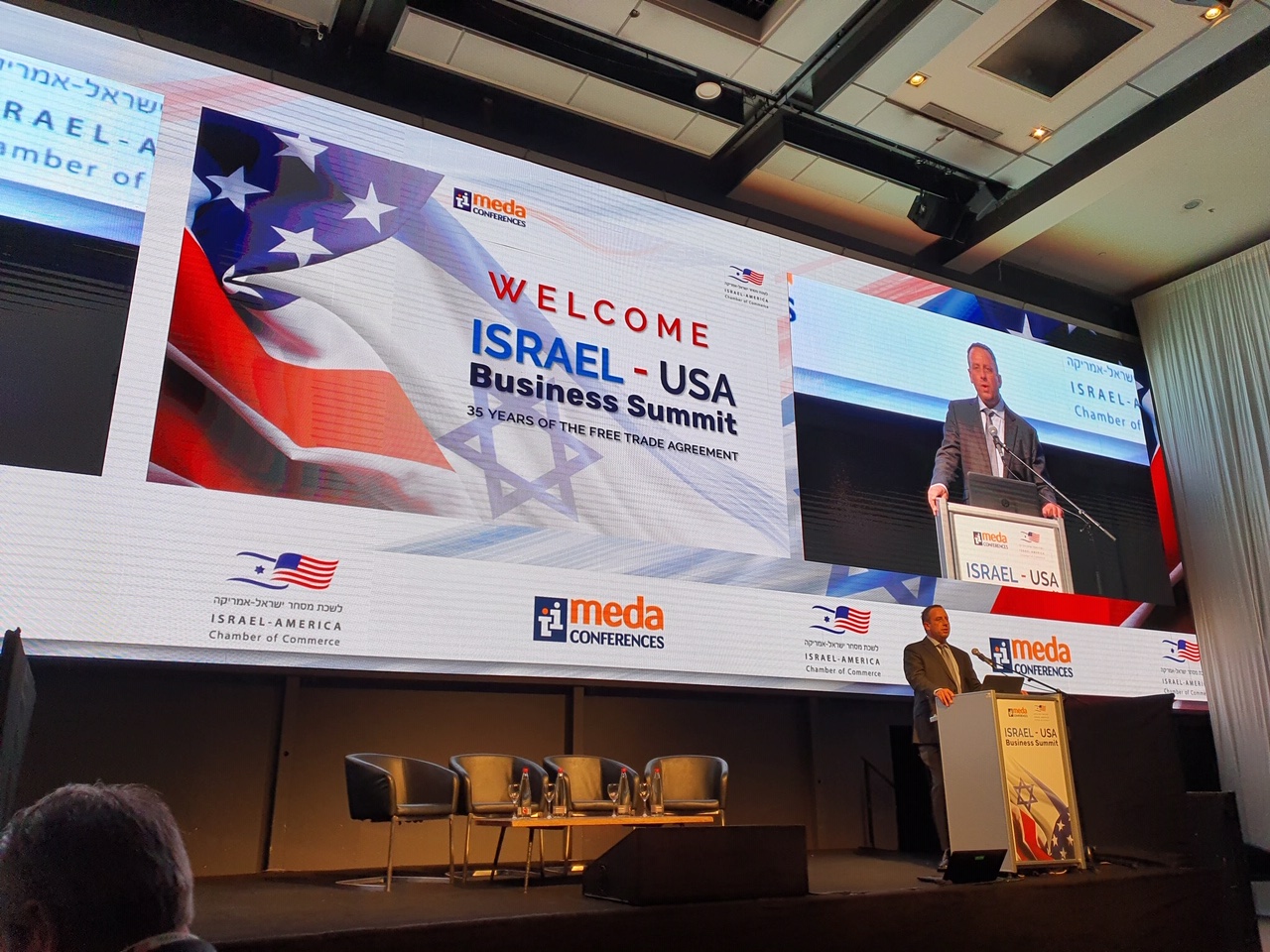 The close cooperation between the two nations is further reflected in the integration of innovative Israeli technologies in the American industry, the investment of hundreds of American companies in Israel and similarly that of hundreds of Israeli firms' investments in the USA. The Summit brings together senior executives and decision-makers how come to learn, catch-up on the latest development, meet fellow senior Israeli and American business leaders and senior government officials involved in strengthening cooperation and shaping trade relations in this arena.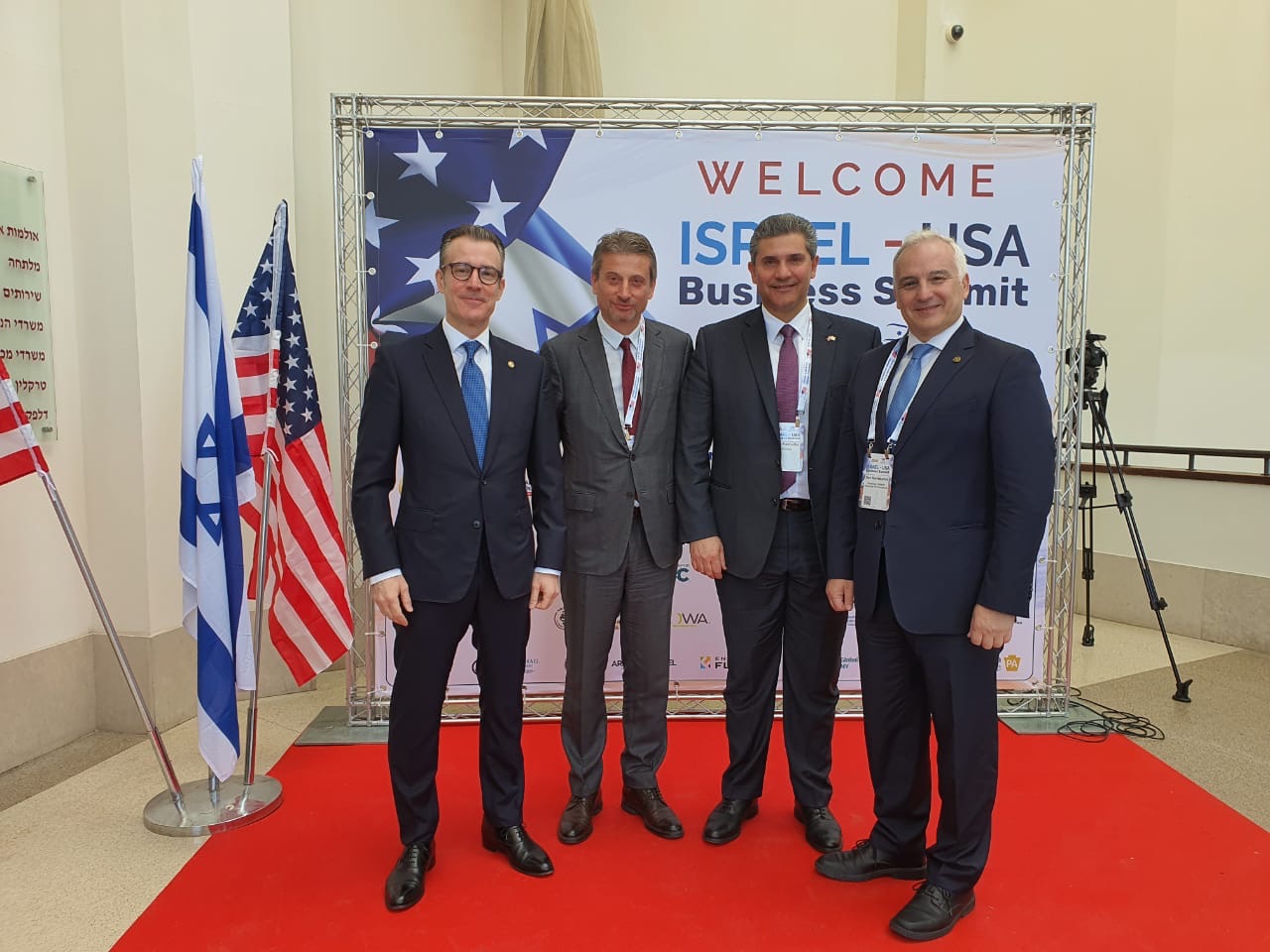 AmChamGR was honored to be invited and participate in the Israel-US annual business summit held at Tel Aviv organized by the AmCham Israel. Our participation follows the signing of an MOU last year between AmChams of Israel, Cyprus and Greece for enhancing our collaboration through joint initiatives that would positively impact the economic, trade and political relations between our countries. AmChamGR President Nikolaos Bakatselos and Executive Director Elias Spirtounias had the pleasure to meet with counterparts from AmChams of Israel, Cyprus, Bulgaria and Jordan and exchange ideas on a wider collaboration between regional AmChams for the benefits of their member companies and in extend for the economies and prosperity of their countries.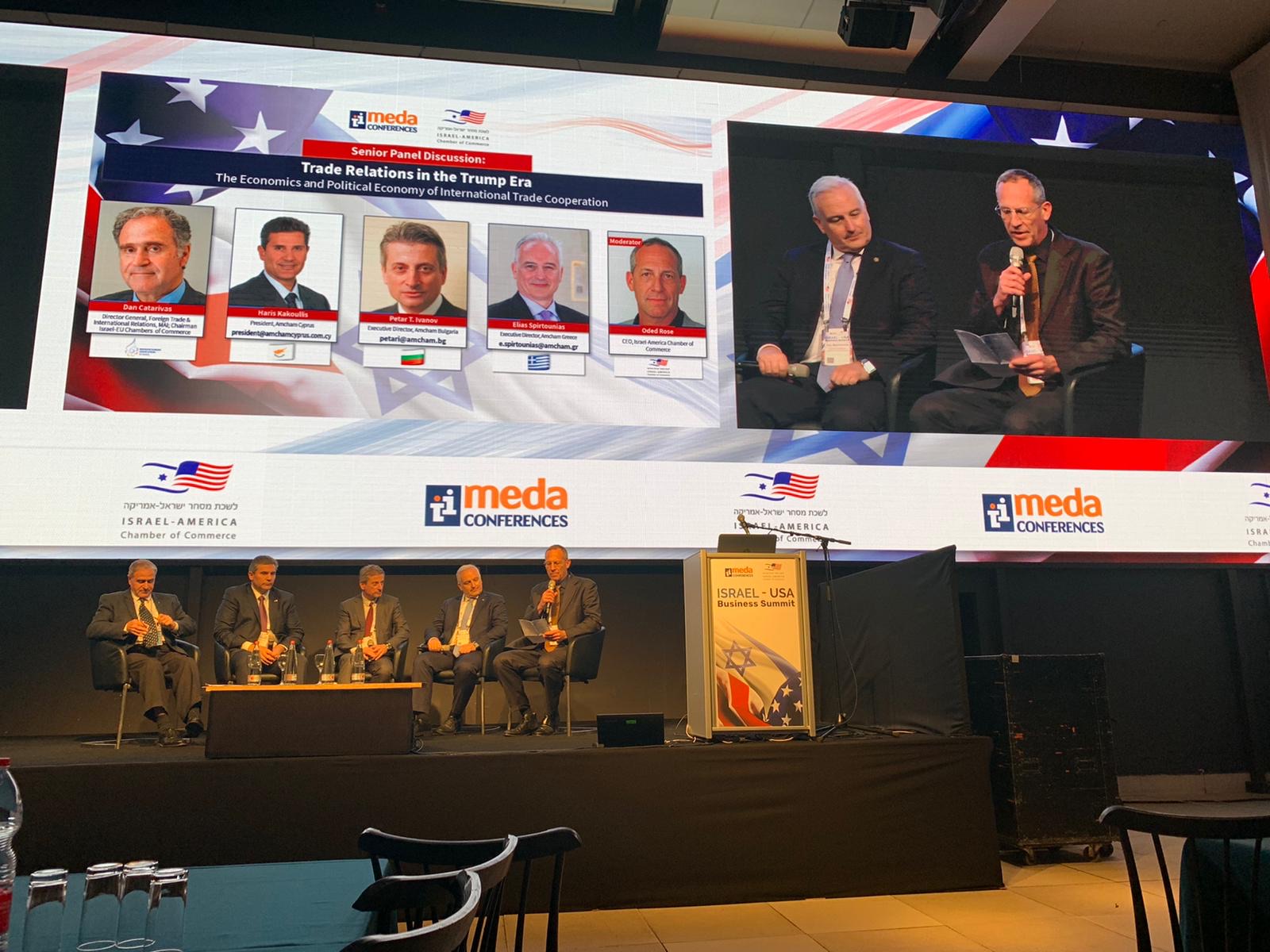 AmChamGR Executive Director Elias Spirtounias took part in a discussion panel on the development of the economic relations and the roles of AmChams for the investment promotion and institutional dialogue in each country, with AmCham Bulgaria and AmCham Cyprus. The panel moderator was AmCham Israel CEO Oded Rose. The panel showcased the true impact of AmChams in Europe network.
AmChamGR would like to thank AmCham Israel for its excellent hospitality and our friends from the other AmChams for their willingness to commit in fostering wider cooperation through joint initiatives.