AmChamGr salutes the launching of the Greece Investor Guide, an excellent tool with very useful and updated information that outlines the investment opportunities in Greece. Our Chamber was actively involved in the development process of the Guide. It is though worth to mention that the whole work for the Guide was done prior the appearance of the corona virus. But, although we are passing a serious crisis with imminent impact on the economy and business, this crisis will eventually end and our country needs to compete again to attract the appropriate investments that will assist her to return faster to a growth track. And for this, we will need the best available tools that could effectively promote our country.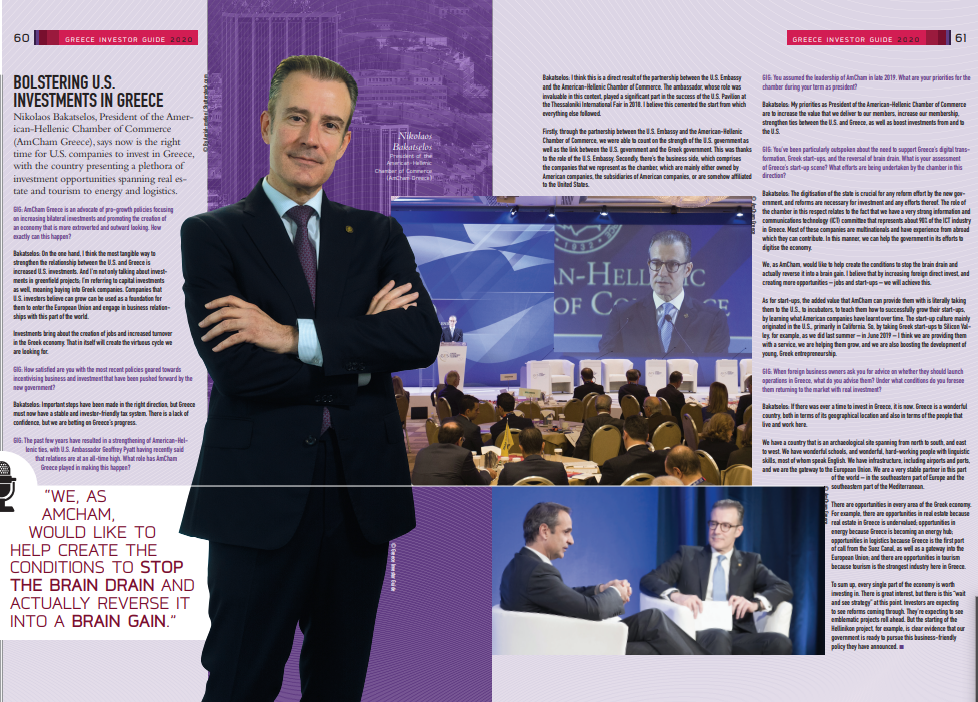 Greece Investor Guide is your window into the Hellenic market.
Greece has entered a new era, unravelling new business opportunities across economic sectors. Comprehend market dynamics through our sectorial analyses, gain an insider's perspective by way of interviews and video testimonials with leading players, stay up to date with business insights, and discover the 'who's who' in the new Greek economy.
Greece is open for business.
Interview by AmChamGR President Bakatselos