AmCham Greece Treasurer participates in "National Awards for Young Entrepreneurs ELEVATE GREECE" held on Saturday, September 11, in the context of the 85th Thessaloniki International Fair (TIF), at the Conference Center, "Emilios Riadis". AmCham Greece participated in the ceremony, giving the award of the "Business Development and Extroversion". The award ceremony was also attended by the Deputy Minister of Development and Investment Mr. Christos Dimas.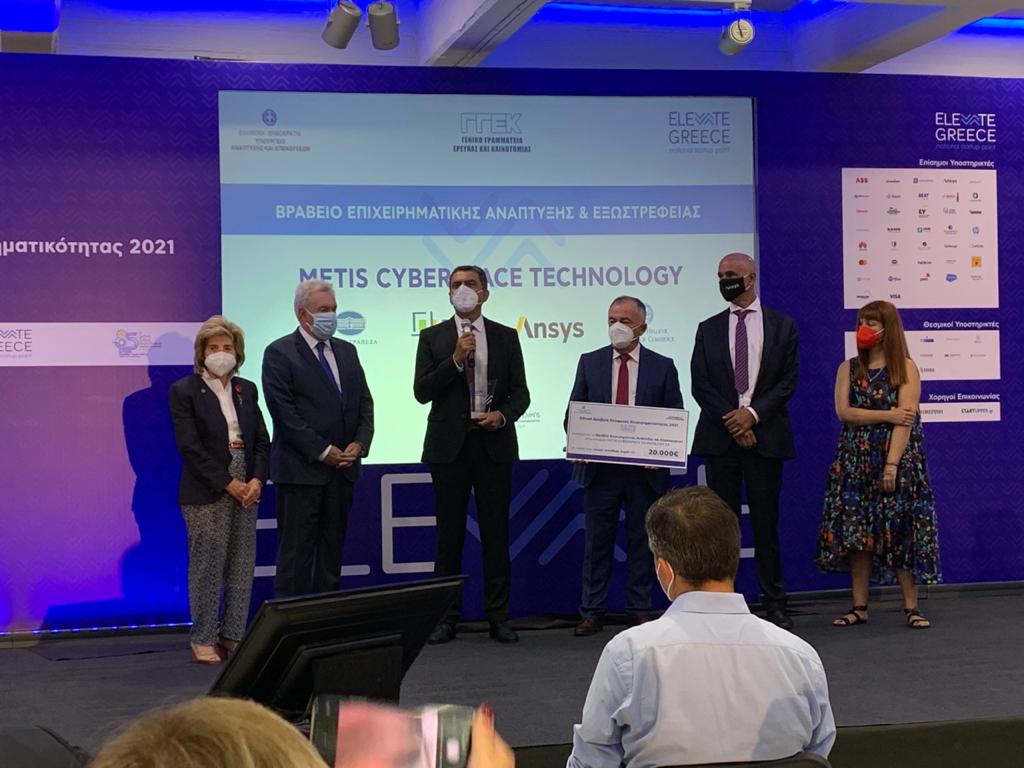 The company awarded by AmCham Greece is "METIS CYBERSPACE TECHNOLOGY".
Short profile
The company was established in 2016 and specializes in the field of Data Acquisition, Real-time Performance Monitoring and Intelligent Analytics for the Maritime Industry, utilizing Machine Learning and Artificial Intelligence techniques. METIS is strengthened by a team of skillful engineers and researchers with considerable mechanical naval engineering expertise, technological competence and extensive business know-how in shipping.
The controlling interest of METIS is held by ERMA FIRST, the maritime focused environmental engineering group. ERMA FIRST is best known in the shipping industry for its successful Ballast Water Treatment System that was the first of its kind type approved by the US Coast Guard. Based on our Mechanical & Naval Engineering expertise, our technological competence and our extensive Business know-how in shipping de are proud to develop innovative solutions that address the core needs of a shipping company. Our promise is to provide a solid ground of intelligence available to all employees, based on which they will be able to accomplish their everyday tasks, plan upcoming events, diagnose problems, resolve critical issues and make justified decisions.